Pet Friendly Destination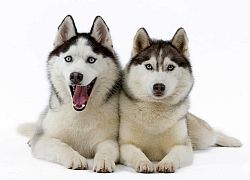 Your Pet Chalet

Many seekers of Pet Friendly accommodation may feel discriminated against when looking for Pet Holidays, Lodging, Cabins, and Hotels. We have personally experienced limitations in the pet holiday market, having to carefully pick our destination to fit in with the pet lodging availability.
As a result, we  decided to cater for all responsible, loving pet owners and make sure Alpine Valley Retreat is a great pet rental. We feel all of us deserve a holiday, vacation at some stage, as do our pets.
Most loving pet owners believe that pets are a part of our family, so why leave them behind.
                            Recommended Pet  Walks
 At the back yard of our Chalet is an access directly onto a natural reserve. Your pets will love this. You can descend down, heading towards Pine Trees to the left which will lead onto gravel road adjacent a river bed. Depending on the level of the river you can head either;
1/ Left along the river towards a crossing. Then ascend up a steep walkway merging onto walking paths which head to old Gold Mine sites. This is a good 1km walk. On the other side of the river once you ascended, maintain walking above the veering river. Nice views from here! Once here, depending on the temperament of you pet , some may need to be put  on a lead, as there are small old mine shafts your dog can fall into. Should you walk the entire track you will end up at a nice picnic site with a gazebo type construction. Room for the entire family.
2/ Turning Right along the river will lead you to a large pond, which at summer time can be used as a swimming area. Refreshing alpine water! There is a small area for canoeing.Your pets will love to swim here.
If you walk further you can ascend all the way up the mountain,and end up looking down to our Chalet. Upper aspect of the ascend is a little demanding, so put your hiking boots on!
Alternatively if you steer right, you can enter the Omeo township from one side.
                         Pet Friendly rules;
                   ·       do not use guest towels to clean your pet
                 ·       do not let animals sleep with you on the beds
                 ·       clean the yard from your dog or cat  poo
                   ·      animals not allowed on lounge furniture
 (excessive cleaning  will lead to money being debited from your deposit)
                      Have a great Pet Friendly Holiday with us.
From Pet Friendly back to main page.